Bathroom Renovators Toronto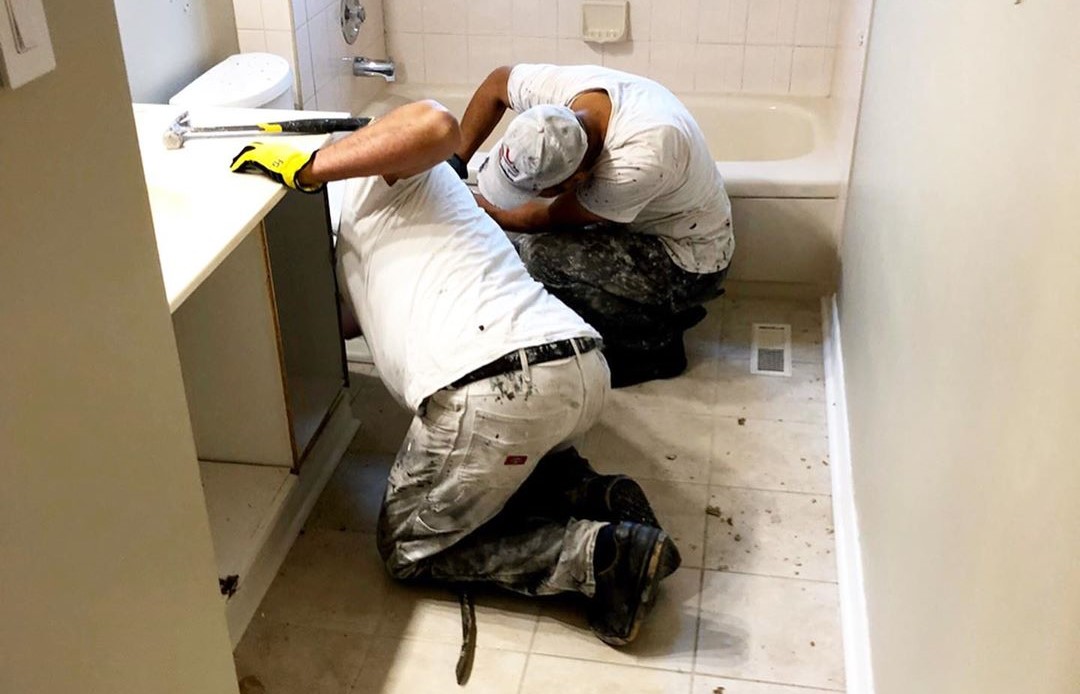 When you hire our team for your bathroom remodeling project, know that you have a dedicated team of experts committed to bringing your vision to life. From beginning to end, we make it our mission to deliver nothing but the best results. We do this in a number of key ways:
We listen – it's important to us that we are able to fully understand the vision for your new bathroom. So we take the time to sit down with you and hear all your ideas.
Provide expert advice – we make suggestions, where necessary, so you can make informed decisions about the project. Then, when you have settled on a design, our design team gets to work.
Working closely with our clients is so important to us because it helps us work efficiently and ensures that everyone is on the same page. Once everything has been planned out and the renovations are underway, we work swiftly to complete the job as quickly as possible so you can get back to your regular life.
Our customers rave about our attention to detail and our outstanding customer service. So if you're looking for professional and reputable bathroom renovation contractors in Toronto, give us a call. We'd love to work with you.
Affordable Bathroom Renovation Services
Then you're in the right spot. Refined Renos can provide you with all this and more. We offer the full package, from design to the nitty-gritty, we see your project through to the end. Our design teams offer full: planning, design, architectural drawings and permit acquisition, advanced 3-D modelling and complete budgeting and one on one consultations.
Serving the GTA and Further
We serve the GTA and much of Southern Ontario. Our company's mobility allows us to offer in-home consultations and design. Call us today for more information, and learn what we can do for you. We always look forward to hearing from you. Call us at: 416-875-4802 or email us at info@refinedrenos.com.